My comfort zone color palette may be soft pastels and cozy neutrals, but I actually love metallics.  Especially when worked into knits, I think the contrast of the yarn's softness and the hard edges of metals make for an eye-catching combination.
Whether it's a metallic dye treatment, or a piles of metal hardware connected to sweater knits, it is a feature I would love to explore more in the future.
This week, I found a bold metallic blue yarn deep in the archives of the Ita Vero yarn stash.  I thought the brightness and futuristic element of the color would pair surprisingly well with the worn-in denim look yarn I had been saving for a special project.   The "Mercury Cowl" is an ombre metallic textured knit cowl made from those two yarns.  The soft drape and simple silhouette will be a stylish addition to any fall/winter wardrobe.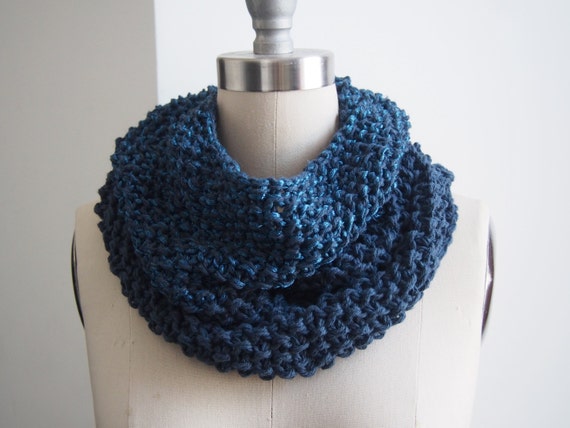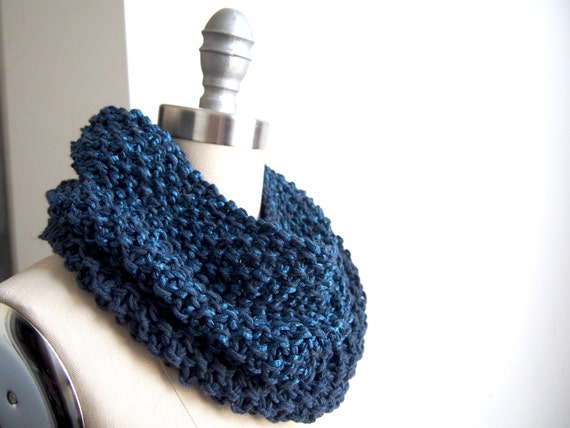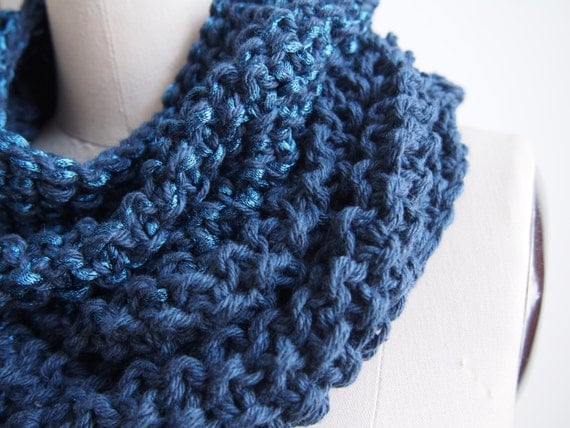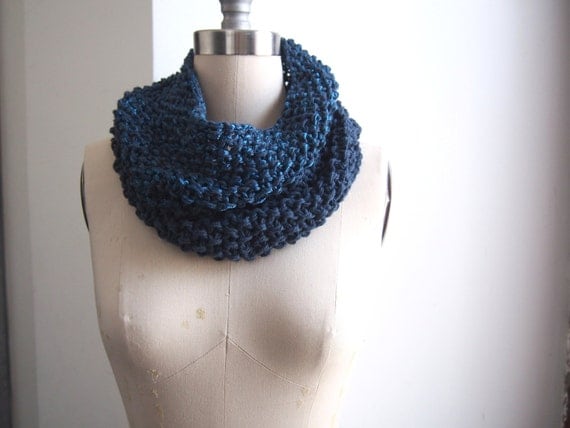 Mercury Cowl – available for sale in the store